As a loving pet owner, we know you want only the best for your cat or dog.  That's why getting the best pet insurance is so important. When you're insured with Petsecure if your beloved pet is injured in an accident or falls ill, you can get up to 85% of the eligible vets bills paid, with NO EXCESS, up to $12,000 each and every year, and it's guaranteed renewable for life.  That means you can always give your pets the care they deserve, without having to fret about the cost of the vet visits.
You'll find us to be one of the most competitively priced pet insurers in Australia, plus with every policy you'll get a free Pet ID Tag to help keep your furry friend safe.
So why not call now on 1300 855 160 to get a quick quote see how affordable cover can be for you, and apply for cover over the phone. With our 21 day free look period giving you time to review your policy at leisure, there's nothing to lose.
Petsecure is a proud supporter of the many hard working and devoted rescue organisations across Australia.  So when you choose Petsecure, you don't only get the best insurance cover for your pets, you are also helping our rescue partners continue with the valuable work they do saving the lives of thousands of cats and dogs across Australia each year.
Dog Insurance
Being a responsible pet owner means taking care of all our pet's needs; and most importantly, their health.   You can now have the security of knowing that your vet bills can be taken of, so you can give your dog the care he deserves throughout his life. Chronic conditions are covered, and there's no excess to pay.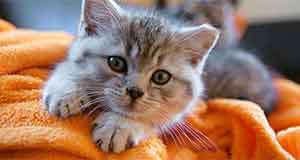 Cat Insurance
Cats can be independent. But they  still get ill or injured and need vet care. With pet insurance that helps take care of the vet's bills you can be certain that you can always give your felines  the care they deserve  – even if they live to 20! Premiums are highly competitive, and cover is renewable for life.
FREE Pet ID Tag
To help keep your pet safe, you'll get a FREE custom engraved designer pet tag when you call 1300 855 160 and cover your pet with Petsecure.
You can get Illness cover for your dog or cat from 8 weeks up to 9 years of age.  After 8 weeks there is no age limitation for Accident only cover.  As pre-existing conditions are excluded it makes sense to get your cover sorted before any issues emerge, so that you know the insurance will be there to help with the vet's bills and you can  make sure your furry friends get the vet care they need, when they need it!