Finding the best pet sitter for your fur baby might not be as easy as it sounds. After all, you want someone who'll love your pet like you do.
Whether you're heading off on your holidays or need someone to look after your companion animal while you're at work, finding a pet sitter requires some sound research.
However, the process needn't be overly difficult. Here are a few tips to assist you in finding the best pet sitter for you and your four-legged friend.
Ask for referrals
The best way to find a great pet sitter is to talk to other pet owners — be it friends or family members. Find out if they are currently employing the services of a pet sitter. Ask them what they feel makes a good pet sitter. Any insights you can gain on how to find the best person for the job will assist you in your search.
What's more, a direct referral from someone you know will give you peace of mind.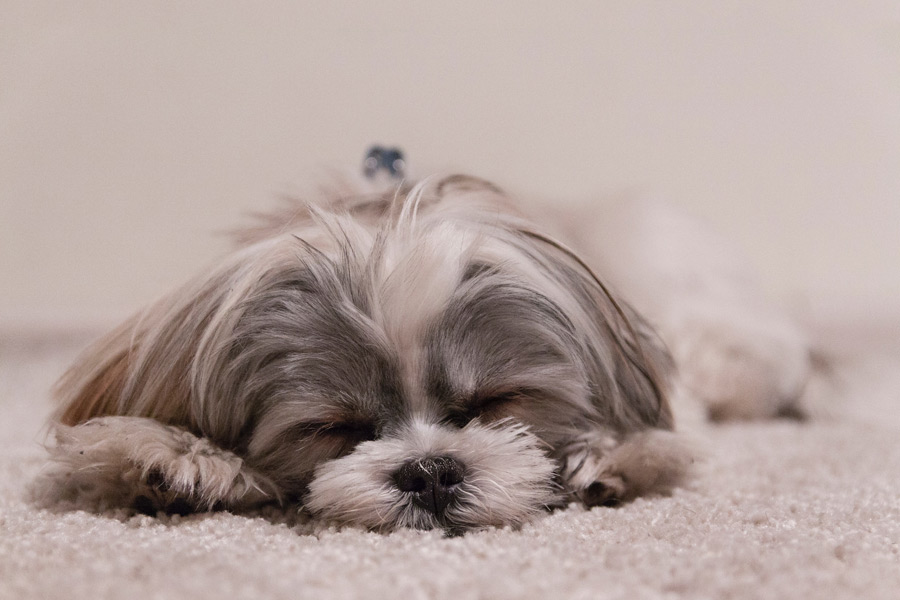 Image source: Adam Grabek on Unsplash
What traits to look for in a pet sitter
Perhaps this is the first time you've needed to source a pet sitter, so it pays to know what key traits to look out for.
The best pet sitters have many traits in common. Here are a few of the qualities that make for an awesome pet sitter.
A cheerful and positive outlook
No one wants a cranky person looking after their beloved pet. Look out for someone who is naturally happy and optimistic. Ask how they might deal with certain situations, such as if your pup has a toilet training accident or your kitty accidentally knocks over a glass vase. A potential candidate should easily convince you that they would deal with these types of mishaps positively.
Accommodating
Flexibility is a big plus when it comes to finding a pet sitter. What if you're called into work last minute? Can they juggle things around to care for your pet?
Without a doubt, things happen in life – flights get delayed, work rosters change last minute and suddenly you realise that you have no one to look after Fido. Having a flexible pet sitter who is able to step in at short notice is a huge bonus.
Caring
There's no denying we all want someone caring to look after our fur baby. Knowing your pet sitter is naturally caring gives you peace of mind your fur pal is in good hands.
Trustworthy
It's likely that your pet sitter will be in your home when you're not there, so you need someone you can trust. Likewise, you're putting your trust in them to take good care of your dog or cat in your absence. This means keeping a close watch on them, avoiding dangerous situations and always being alert.
Of course, there are many more traits and qualities that make a great pet sitter but these are a few of the fundamental ones to get you started. Take a look at this helpful checklist too.
Image source: Jonas Vincent on Unsplash
Discuss your needs
Pet sitters are not mind readers, so be sure to consider your needs and communicate these to your potential pet sitter.
Puppies and senior dogs require a different type of attention. Similarly different breeds may have alternative needs. If your pet is on medication you'll need someone who can confidently administer medication. Do you want your pet sitter to stay at your house or would you rather they care for your animal in their own home? These are all things you must consider.
Likewise, will your pet need to be exercised? Do you have any specifics on the type of exercise or length of time you want them to be walked for? Are any places out of bounds?
Spend as much time as needed to think about all your requirements. Make sure you write them down too.

Image source: Mike Tinnion on Unsplash
Meet and greet
Finally, once you have found a pet sitter who you think will be great for your fur baby it's time to meet them in person.
Arrange a time to meet with them and see how they interact with your pet. If they are going to be caring for your pet in your home, perhaps lock in a second meeting at your house (if you met in a public place initially).
First impressions really do count, so carefully consider how you feel about them and whether you would feel at ease leaving Fido in their care.
The best pet sitter will ask lots of questions about your fur baby, showing a genuine interest in their wellbeing, likes and dislikes. Don't forget to jot down lots of questions to ask too.
Also consider the qualities of a good pet sitter as you make your decision!
Lastly, be sure to discuss their rates and exactly what services you're getting. You don't want any surprises down the track!
With the pet sitter locked in, you can enjoy your holiday or focus on your job without worrying about your pet.
The following two tabs change content below.
Leanne Philpott
Leanne is a freelance writer at contentchameleon.com.au. She works alongside her fur pal Chewie (a border terrier) and is passionate about promoting responsible pet ownership.
Latest posts by Leanne Philpott (see all)