Whether you're jetting off on holidays or need someone to look after your furry friend during the day, while you're at work — finding the perfect pet sitter can be tricky.
As a pet parent, you want to find someone who will love your pet and care for him or her just as well as you do. Unfortunately, finding the right person can be both challenging and time-consuming.
Certainly, knowing what qualities to look for and a few key questions to ask a potential candidate can help you find the perfect pet sitter for you and your four-legged friend.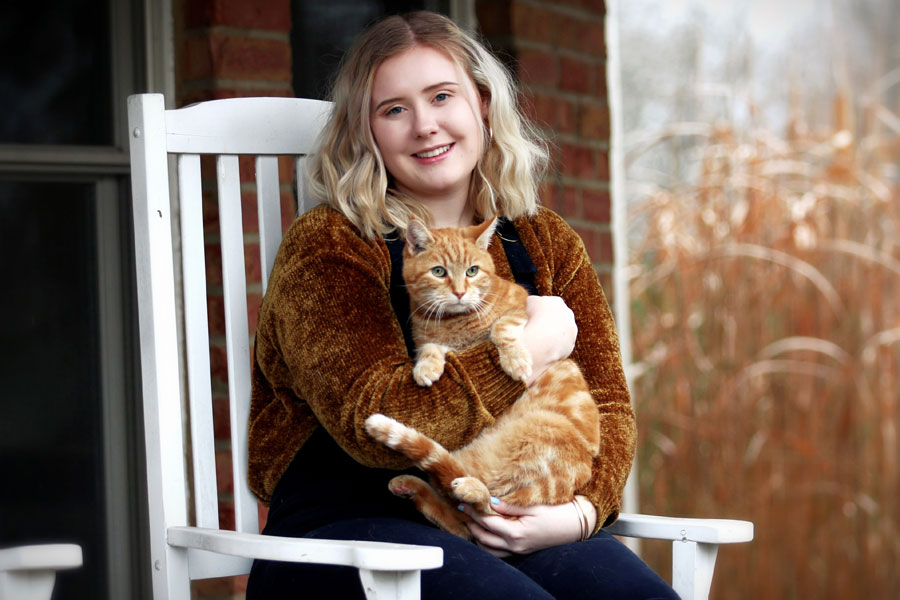 Image source: Sheri Hooley on Unsplash
4 qualities to look for in your pet sitter
1. A happy and positive attitude
No one wants a grumpy, pessimistic person looking after his or her beloved cat or dog. After all, things don't always go to plan when you have a fur baby around the house. [Read: chewed shoes, missing socks and broken vases.]
A potential pet sitter that is unenthusiastic or cranky might lash out and shout at your fur pal. Hence, meeting would-be pet sitters in person is essential. Introduce them to your pet and see how both react to each other and interact.
Ideally, you're looking for someone who has a genuine smile and is a glass-half-full type of person.
2. Flexibility
Things happen in life – unplanned events crop up, work rosters change and suddenly you realise that you have no one to look after Fido.
This is when having a flexible and empathetic pet sitter is a godsend! Having someone who can step in at short notice (when your boss asks you to stay late or you suddenly remember an important appointment) is a huge bonus.
3. A calm and caring nature
Finding a calm and caring pet sitter is the ultimate peace of mind for pet owners. You know that your pet is in good hands and will receive the love and attention he or she deserves.
If a potential pet sitter really is calm and caring in nature they should ask plenty of genuine questions about your pet during your introduction meeting. A caring person will be interested in your fur baby's health, habits, likes and dislikes.
You might also ask how they typically respond in stressful situations. Alternately, give them a scenario and ask how they would react. For example, you might ask, 'What would you do and what action would you take if you suddenly realised Fido had escaped the back yard?'
4. Trustworthy
A pet sitter is often responsible for spare keys to pet owners' houses. Of course, you'll want to feel secure handing over the keys to your home. As such, you need a trustworthy pet sitter who will take responsibility for ensuring the house is locked up when they take Fido out to the park.
If a potential pet sitter turns up with recommendations and references from past clients, that's a good sign.
Image source: Joseph Pearson on Unsplash
4 key questions to ask a potential pet sitter
Organising a face-to-face meeting with your potential candidate is important. It'll help you gain a better understanding of what sort of person they are, their work ethics and personality. Plus, it'll give you a chance to see how they interact with your fur baby.
Be prepared by jotting down a few essential questions to ask them. Here are four key questions you may want to consider.
Do you enjoy pet sitting?
How would you handle an emergency?
How do you handle good and bad behaviour?
Are you insured?
In most instances, pet owners find a pet sitter through a trusted friend or family member. However, there are also some great online resources for finding a pet sitter. Check out Paw Shake, Mad Paws and Trusted House Sitters.
In spite of how you come across your pet sitter, vetting any potential candidate is important. Gaining a sound insight into the person will give you peace of mind that you're leaving your furry friend with a trusted and caring animal lover.
If you have a pet sitter, we'd love to hear how you found them and what questions you asked during your first meeting with them.
The following two tabs change content below.
Leanne Philpott
Leanne is a freelance writer at contentchameleon.com.au. She works alongside her fur pal Chewie (a border terrier) and is passionate about promoting responsible pet ownership.
Latest posts by Leanne Philpott (see all)