Leaving your fur baby at home while you go off on your holidays can be upsetting. This is particularly so if you have no one to pet sit and your furry friend doesn't like the kennel or cattery.
This is when having a list of pet-friendly holiday ideas is super helpful. It means you can enjoy a well-deserved break and your cat or dog can join in the fun too.
Strap in for our list of pet-friendly holiday ideas…
5 pet-friendly holiday ideas
Image source: Photo by Jonatan Pie on Unsplash
1. Arrange a stay-cation
Sometimes the thought of leaving your fur baby behind when you jet off somewhere fabulous is just too much. Certainly, many pet owners would rather stay at home than holiday without their beloved pet.
Imagine the joy you'd experience at being able to take a break with your fur pal by your side?
Well, guess what? The best holiday doesn't always need to involve a change in geographical location. A plane trip is not a necessity nor is sitting in the car for hours with an energetic animal. Yes, we're talking about a 'stay-cation' — a vacation in the comfort of your own home.
Staying at home doesn't mean that you can't have fun. However, it's vital to do something different to the norm. A change is as good as a holiday after all!
Start off your stay-cation by scheduling in some different walks with your dog. Visit a beach you don't normally go to or a park you've never been to before.
Include some extra treats to help create the holiday vibe and be sure to spend some extra cuddle time and play time with your four-legged friend.
Why not book in a special treat by way of a grooming session for you both. Drop your fur friend off at the pet salon while you enjoy a mani, pedi or massage. Joy!
Image source: christoph wesi on Unsplash
2. Go camping
If you love the outdoors it's almost guaranteed your canine companion will too. Camping is the perfect holiday option for man and dog. Just think wide open spaces, an array of awesome sights, sounds and smells and snags on the bar-b!
Simply pack up the car and head to your favourite camping spot, near or far. Indeed, there's nothing better then waking up to the beauty of nature and having your fur baby by your side is a big bonus!
Just don't forget to pack the pet essentials including a pet first aid kit, portable water and food bowls, collar and lead, poop bags, favourite toy and pet food. Plus, be sure to check ahead to ensure the campsite is pet-friendly.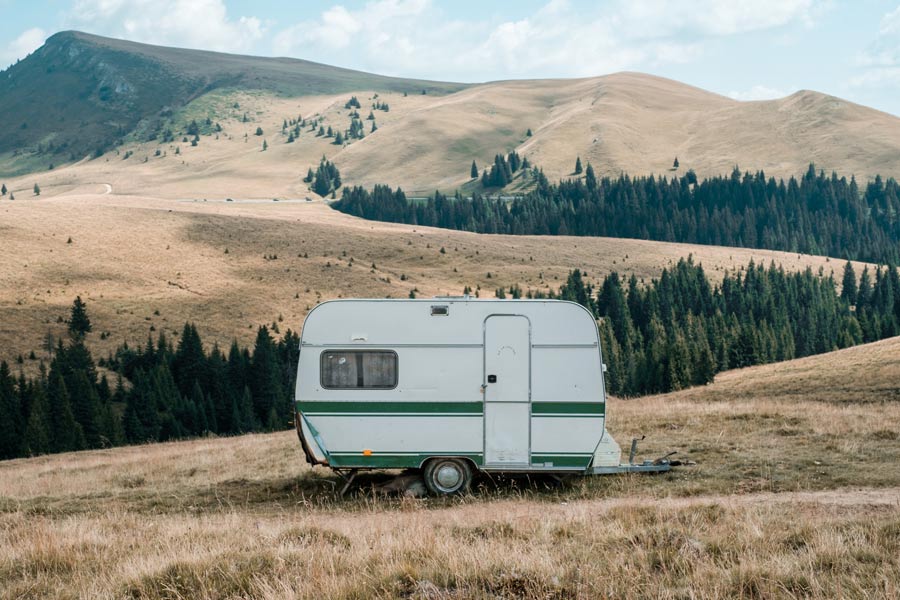 Image source: Leo Foureaux on Unsplash
3. Caravan holidays
Not a big fan of camping, but like the idea of being outdoors? A caravan holiday is the next best thing.
It's a great pet-friendly holiday because you and your feline or canine companion can visit somewhere new every day if you so wish. A caravan holiday can truly take you anywhere in Australia.
Unfortunately, you won't get a daily turndown service or mints on your pillow, but you do have to park up at any pet-friendly holiday park. Fido might even get to meet a few new friends along with way.
Image source: Mysaell Armendariz on Unsplash
4. House swap
If you have a friend who lives in a different part of Oz or even a different suburb, why not swap homes?
Simply switch houses and take your pets with you! Whether you have a feline friend or a canine chum, it's great to go to a place that understands the realities of having pets — plus won't cost you!
Depending on your network of friends and their locations, you can travel near or far and be a tourist while living in a place that feels like home! How cool is that!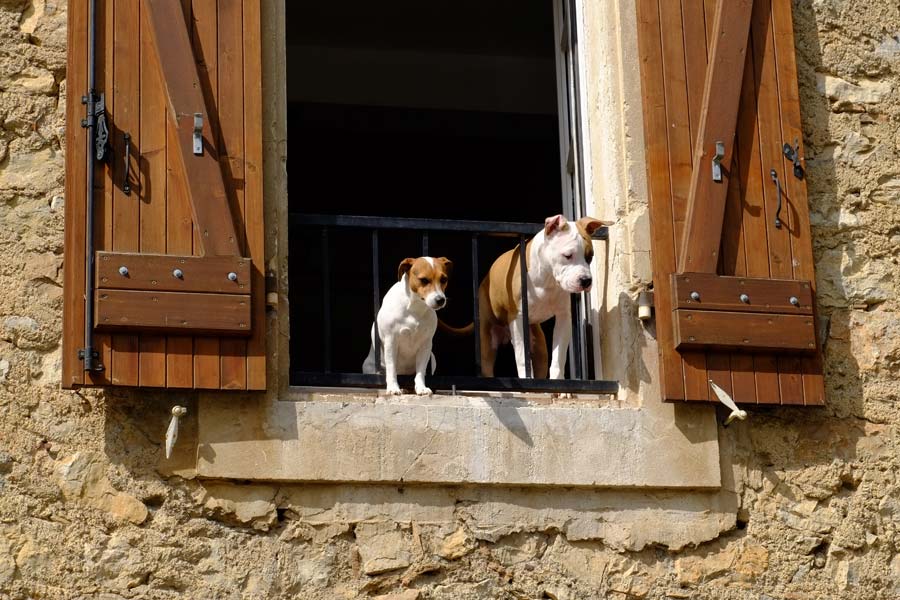 Image source: Photo by Boudewijn Huysmans on Unsplash 
5. Pet-friendly holiday rentals
Most holiday accommodation sites (for example, Stayz) have a 'pet-friendly' checkbox. Simply tick it and see what pet-friendly holiday options you have at your chosen destination. Sometimes you will be asked to pay an extra cleaning fee or a bigger bond if bringing a pet, but it's worth it to be able to take your fur pal on holidays with you.
Just think how much fun you'll have!
Do you holiday with your pet? What pet-friendly places have you visited?
The following two tabs change content below.
Leanne Philpott
Leanne is a freelance writer at contentchameleon.com.au. She works alongside her fur pal Chewie (a border terrier) and is passionate about promoting responsible pet ownership.
Latest posts by Leanne Philpott (see all)